About Arabic Grammar Course
Grammar is the main component of any spoken or written language. Like any other language, the Arabic Language has a set of grammar rules too that are essential for the correct use of the written or spoken language. Arabic without Grammar is flawed and incorrect.
Where Tajweed is the set of rules used in recitation, grammar is used in the Arabic language to make smooth conversations. It's also important to have to learn Arabic Grammar to pass written Arabic tests. So, to have a strong command over the Arabic language, one needs to learn the grammatical rules as well.
The grammar of the Arabic language is comparatively more complex than other languages. There is no margin for error as its language of Allah's book and the medium of conversation of our Prophets and their companions.
You need to know the grammatical rules of Arabic to be able to read and write Arabic. If you wish to quote a hadith or a verse of the Quran in your work, you need to make sure you get it right as tiny grammatical errors lead to a change in the meaning of the entire word. Errors while quoting any word of Arabic are forbidden, thus should be carefully observed and monitored.
Furthermore, to be able to speak the Arabic language, one needs to be familiar with Arabic grammar and its rules primarily to be able to master the language. Learning Arabic without knowing the grammar is like building an entire building on an unstable foundation. Therefore, to master Arabic, one needs to build a strong foundation and knowing all the grammar rules and regulations.
Book Free Trial
We, at Quran Ayat, offer an Arabic Grammar course for both kids and adults. To be fluent and proficient in Arabic, you need to comply with these grammatical rules.
Our Arabic Grammar instructors are highly qualified and excel in Grammar. Daily lectures will cover all the main Arabic Grammar rules that you need to know to have a stronghold over the Arabic language.
In addition, through the Arabic Grammar course, you will develop the simple and compound sentence creation skills and identify the linguistic diversity of Arabic language, which would qualify you to improve your communication skills in Arabic and understand the eloquence of the Holy Quran.
All these main aspects of the Arabic grammar will be covered, and repeated exercises and worksheets will be given to strengthening your hold over grammar, and thus the language itself.
Thorough tests and quizzes are also taken to help you revise and excel in Arabic grammar, which will help you master Arabic finally. So, get yourself registered for the "Arabic Grammar" course and master the Arabic language.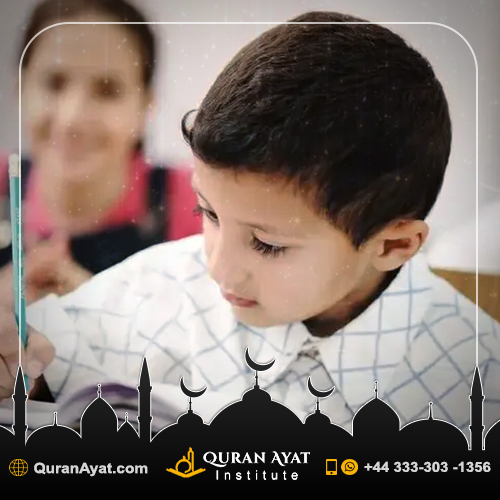 Benefits of Learning Arabic
There are many virtues that an individual gains from learning Arabic language.
Top benefits of learning Arabic are:
1. Arabic connects you to hundreds of millions of speakers around the globe
Arabic, counting its many varieties, is the fifth-most spoken language in the world, with over 200 million native speakers of Arabic and more than 400 million total speakers of the language.
2. Arabic connects you to Arab-American communities
In the United States, more than one million Americans speak Arabic at home, making it the fastest growing second language in the United States since 2010. These 1 million are among an estimated 3.6 million Americans total of Arab origin. These people make up diverse communities that represent different religions (primarily Christian and Muslim), countries of origin, and cultures, including first-generation immigrants and families who have been in the United States for generations.
3. Arabic connects you to adherents of the world's third-largest religion
The Arabic language also holds special a significance for Muslims around the world who make up 23 percent of the world's population. Although most of these 1.6 billion Muslims do not speak Arabic as a native language, many Muslims learn Arabic as a language of religious study and prayer.
4. Arabic is a bridge to international affairs and global politics
Arabic is one of the six official UN languages, and it is the official or co-official language of 27 countries. Developments in the Arabic-speaking world have played an outsize role in the news and diplomacy of recent events.
5. Arabic will set you apart
By learning Arabic, you will distinguish yourself as a student who is willing to break the mold and try something different from the norm. This fact alone is enough to set yourself apart when applying for colleges, scholarships, and special programs.