About Online Quran Recitation Course
Are you struggling with reading Quran? Do you wish to be fluent in reciting Quran?
Are you seeking a soulful recitation that leaves a long-lasting impact on you and your heart?
Do you want to be able to learn how to recite effectively? Are you unable to find a credible Qari and the ones online are not top-notch? Well, Quran Ayat Institute has got your back.
This course is for beginners who seek to learn to recite Quran and have basic knowledge of Quran & Arabic language.
In case you have no prior knowledge of Quran or Arabic, you should start with Quran Reading Basics Course first.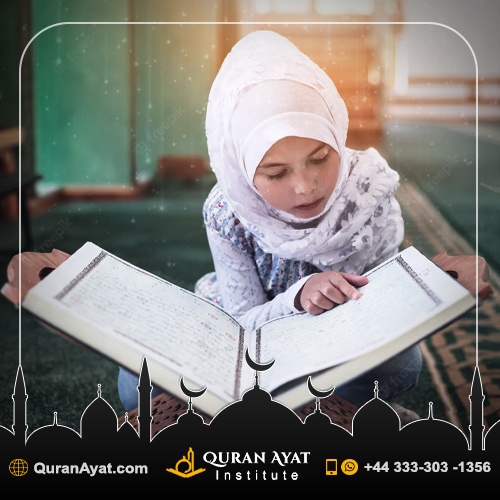 Through Quran recitation classes online, our Quran Tutors will help you get familiar will all the basics, revise your concepts, revisit the wrong concepts you might have acquired from elsewhere, and then correct them.
At the beginning of every class, you'd be asked to recite the verses from the previous lesson, and it would be graded. These tests would further enhance your Quran recitation.
You will also receive access to high-quality resources that will help you study the Quran more effectively, without any physical limitations, at a very affordable fee.
We will put all our efforts to make sure you get to the perfection level of Quran Recitation.
So, What are you still waiting for?! Get yourself registered now and learn to recite Quran today!
Learn Quran Recitation for Beginners
Our instructors have undergone specialized training to assist young ones and novices in learning Quran recitation through online means.
We have tailored our program to ensure that anyone with no prior knowledge of recitation can quickly become proficient. Therefore, we present to you a convenient approach to learning Quranic recitation, step by step, from the very basics.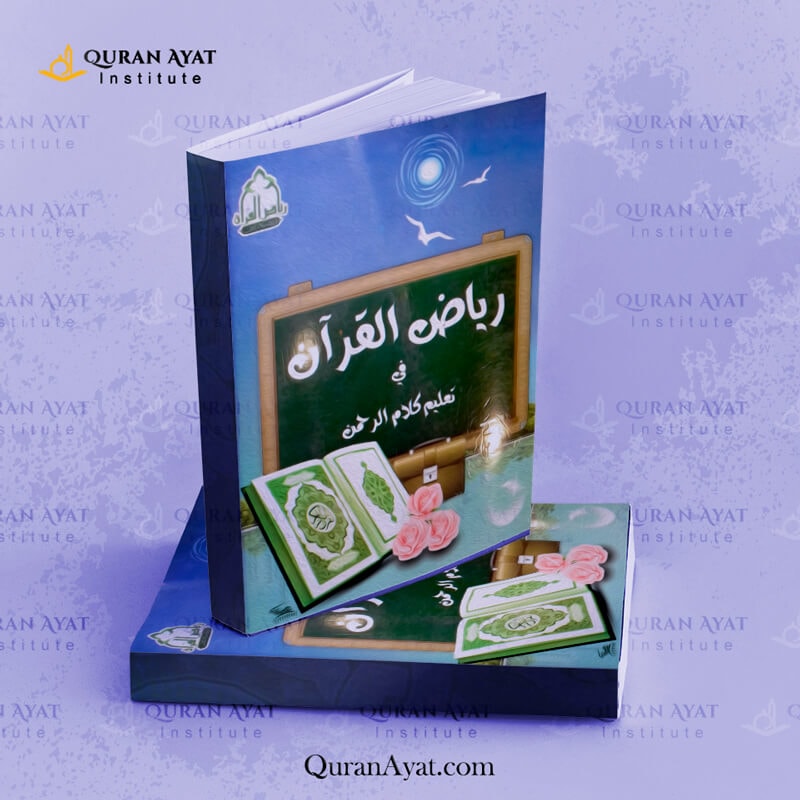 Outcomes of #1 Online Quran Recitation Course
Learn to correctly read the Quran
Learn to recite the Quran with Tajweed rules
Learn Tajweed rules and their application
Learn Qirat of the Quran
Be correcting your recitation mistakes
Learn new and revise previously learned rules
Learn the correct way to pronounce each Quranic word
Become an expert Quran reciter
Book Free Trial
Why Learn to Recite Quran
The importance of Quran Recitation is immense. It is one of the basic rights of the Quran on us believers to recite it rightfully.
The Holy Book of Quran has been revealed down upon us for us to read (recite) it, understand the teachings and apply them into our daily lives.
The Quran recitation has been emphasized by both Allah (SWT) and His Messenger (PBUH).
There are many inferences in the Quran and Hadith that shed light on the importance of Quran recitation and the rewards kept in it for us. Not only in this life, but we're promised to get rewarded for reciting Quran in our afterlife as well.
Allah (SWT) said in the holy Quran:
And recite the Quran with Tarteel.
"Tarteel" means slow, measured, and rhythmic recitation.
This is the basic right of the Quran for us to recite it in the right way, following the right rules of Tajweed.
It is a form of worship that is pleased by both Allah and our Prophet (S.A.W) and has many rewards in it for us.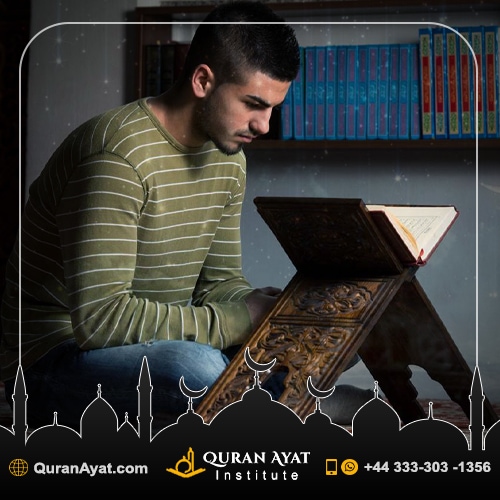 To be able to recite the Quran is what will open up many doors of goodness for you in this life and hereafter. It will lead us to many opportunities and the path of righteousness.
Correct Quran Recitation will fulfill the right of the Quran. Thus, it will represent us on the Day of Judgment. Quran will request for our forgiveness.
No matter whatever stage of life you are in when you have made your mind, get right into it, and Allah will make it easier for you.
Every step towards the righteous way will be rewarded, and Allah will make it smooth.
Every struggle you face will be rewarded with ease in the life hereafter.
A person who struggles with recitation is rewarded twice as a fluent person, according to a Hadith.
Benefits of Learning How to Recite Quran
There are many virtues that Muslim gains from reciting the holy Quran. Not to mention that the journey of learning to recite Quran itself is very rewarding.
Top benefits of learning Quran recitation are:
1. A Dependable Source of Guidance
The whole of mankind can benefit greatly from the wisdom of the Holy Quran. They can find the righteous path by reciting and comprehending the Quran.
The Quran guides us from ignorance to knowledge and from darkness to light. It contains remedies and answers for everything, no matter what issue dealing with.
2. Get Closer to Allah (SWT)
Muslims can communicate with Allah (SWT) through reciting the Quran. When you recite the words of Allah Almighty, understand and feel them, you will feel the beauty of faith filling in your heart.
3. Learn More About Islam
The Quran is the best source for learning about Islam since it includes Allah's unaltered and pure word. It includes Islam history, prophets' stories, miracles, Islam manners, and much more.
4. Discover The Splendor of Paradise
The Quran describes the ultimate beauty of paradise and what you should do to be worth this great blessing. When you recite Quran, your soul could feel more closer to Paradise.
Book Free Trial
Who can join the best online Quran recitation course?
In order to enroll in the best online Quran recitation course, students are required to have finished our Quran reading course, which is established on the foundation of Tajweed principles.
The following individuals are eligible to attend our classes:
Those who possess fundamental comprehension of Tajweed as imparted by our introductory courses.
Anyone who is passionate about learning the fundamentals of Tajweed and implementing all its rules.
Individuals who aspire to learn how to recite with advanced Tajweed techniques and obtain an Ijazah.
Those who simply want to refine their recitation skills but have a plethora of mistakes in their Tajweed. We will aid them in rehearsing and reviewing before the commencement of the classes.
Features of Best Online Quran Recitation Course
Our online Quran classes have distinct characteristics that set us apart from others:
We offer

Quran classes with 24/7 availability

, allowing you to learn Quran recitation at your convenience, even if you have a busy schedule due to work or running a business.
Upon completing the course, you will receive a

Quran Recitation Certificate

, which will be signed and stamped by the supervisor and teacher.
To ensure that the course is exceptional and free of errors, we provide a

report card

every two weeks that includes a detailed summary of the student's progress. The report card covers errors in Tajweed and Makharij, areas that require more practice, intonation and sound practice, breathing practice for reading continuity, and the plan for the next two weeks.
We provide

quizzes

, and you will have your own account to take them and improve your Quran reciting skills.
For your extraordinary learning experience, we arrange

practice tests of Qi'raat

in front of expert Qaris who will evaluate your recitation and provide tips to perfect it.
We have carefully selected

the most proficient Quran tutors

to help you master the art of reciting the Quran beautifully. They are native Arabic speakers and have an innate ability to teach Arabic with an exceptional accent.
Both

male & female Quran recitation teachers are proficient in English

, delivering lessons with clarity and confidence, which enables them to cater to students from diverse backgrounds.
We offer affordable Quran classes online, with rates set at a minimum to allow us to reach out to as many users as possible.
If you wish to

enroll your family members together

, we offer discounts to make it possible for you to learn to recite the Quran online with your loved ones. Simply use our family discount coupon.