About Online Tajweed Course
Do you wish learn Tajweed and give the Quran its due right of reciting it carefully and rightfully?
Do you feel the dire need to overcome your flaws in recitation and be fluent in Quranic Arabic?
Well, Quran Ayat Institute has got your back. You or your kids can now learn Tajweed fast & easy.
This is an advanced course for those who already can recite Quran in Arabic but seek to improve their Quran recitation and excel in it.
*In case you have no prior knowledge of Quran or Arabic, you should start with Quran Reading Basics Course first.
Through Tajweed classes online, our experienced instructors with certified degrees in Tajweed will assist you to make the learning journey fun & easy.
'Makharij ul Huroof' and 'Talafuz' will be given due importance and repeated vocal.
Also, written tests will be taken to enhance your Tajweed further.
You will learn all of this and more through lessons full of examples from the Quran and accompanied by the practical recitation of the Holy Quran.
In every lesson, your teacher certainly will train you on the rules of Tajweed and how to apply it to the Quran through recitation.
All items you learn will be recorded at each lesson so you can practice Tajweed at any time.
So, What are you still waiting for?! Get yourself registered now and learn Tajweed today!
Book Free Trial
Tajweed is the rules of pronouncing each letter in the Quran. So, the native Quran tutor is certainly the right choice to perfect Quran recitation for both kids and adults.
The correct and rightful recitation of the Quran holds great significance.
Reciting Quran applying Tajweed rules in a soulful voice would grant you many rewards. The Prophet (PBUH) said"
Verily the one who recites the Qur'an beautifully, smoothly, and precisely, he will be in the company of the noble and obedient angels
The importance of learning Tajweed constitutes in the rules and regulations one needs to follow in recitation to make it beautiful and accurate.
Moreover, reciting Quran with proper rules and pronunciations makes sure that nothing is missed out or pronounced wrongly.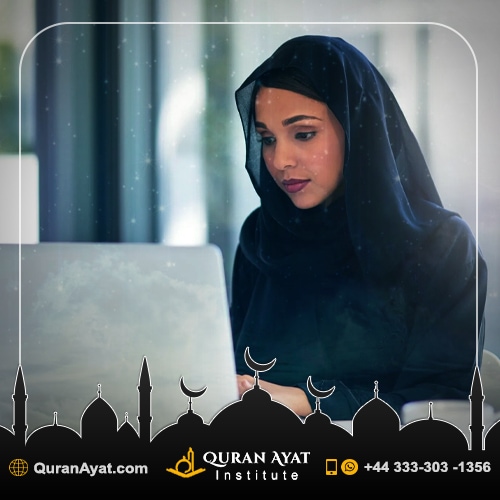 Benefits of Learning Tajweed
There are many virtues that Muslim gains from learn Quran with Tajweed online. Not to mention that the journey of learning to tajwid Quran itself is very rewarding.
Top benefits of learning Tajweed are:
1. Tajweed is Essential in order not to Commit A Sin
Pronouncing Quranic words differently leads to a changed meaning, and it's a sin to add or subtract from the true meaning of the Quran.
We must follow and abide by Tajweed rules to recite the Holy Quran rightfully.
It's a pre-requisite to acquiring a good recitation. Following rules of Tajweed will make our recitation flawless and errorless.
2. Master Arabic Language Grammar
Tajweed is considered the Grammar of Quran. when you learn it well, you will master Arabic language grammar as well. It's a double prize!
3. Increase Level of Faith
Reading Quran with slow-paced applying tajweed rules achieves better contemplation of verses, that inherits heart-tenderness and increases faith.
4. Protecting The Arabic Islamic Text
Tajweed also plays a great role in protecting the Arabic Islamic text from losing its identity when intervened with non-Arabic words.