About Online Quran Reading Course
This course is for beginners who seek to learn to read Quran and have no prior knowledge of how to read Quran correctly in Arabic.
The Holy Quran is the sole holy work with trustworthy verses and a comprehensive guide to how a Muslim should live and act. Thus, every Muslim should be able to read the Quran.
Also, reading the words of Allah is one of Islam's most important religious practices. It forges a unique bond between the person and Allah (SWT). Therefore, it is essential to learn Quran reading.
We, here at Quran Ayat, provide a lot of facilities to our brothers and sisters who wish to learn reading Quran.
We have accumulated top Quran Teachers who have a commendable hold over the Holy Quran. You can meet online with the best Quran tutors in the world directly and easily from your home.
No more reading misleading information and indifferent views over the internet. Our Quran tutors are certified with authentic degrees. They are experts in teaching Quran reading and keen to convey the most accurate teachings and interpretations to you.
Through this course, you'll learn how Arabic letters are linked together or separated, how to read words, short sentences and long sentences till you can start Reading Quran easily.
It is significant to know that Arabic provides diacritics which tell you how to read Arabic words, so you do not need to memorize their pronouncing.
In addition, you will learn the characteristics of the Holy Quran writing, which slightly differs from the ordinary Arabic writing.
At the end of Online Quran Reading Course, you'll be able to read all of the Holy Quran.
So, What are you still waiting for?! Get yourself registered now and learn to read Quran today!
Book Free Trial
Did you try to learn Reading Quran but you couldn't? Are you a struggling Muslim who wishes to reconnect to his/her roots, regain faith, and find himself and Allah through the Quran? Has this world and its worldly affairs detached you from Allah and the basics of His book? If the answer is YES, then, you have landed in the right place.
Benefits of Learning How to Read Quran
There are many virtues that Muslim gains from reading the holy book of Allah, the Quran. Not to mention that the journey of learning to read the Quran itself is very rewarding.
Top benefits of learning Quran reading are:
1. Win This Life and Hereafter
The holy Quran is a comprehensive divine guide sent to mankind by Allah (SWT) so that they read, understand, and abide by all its rules & teaching.
Allah Almighty is the creator of everything. If you read and adopt His great words in every act and thought, you will win this life and hereafter.
In this regard, Allah (SWT) says:
This is the Book (The Quran) about which there is no doubt, a guidance for those conscious of Allah.
2. Great Assistant in Raising Muslim Kids
When kids learn to read Quran, they will understand their religion and embrace Islam morals. This will endeavor to raise them the right way.
Your children will be obedient to you; the Quran teaches kids the importance of parents and how to behave with them.
For your Lord has decreed that you worship none but Him. And honor your parents. If one or both of them reach old age in your care, never say to them ˹even˺ 'ugh,' nor yell at them. Rather, address them respectfully.
3. Quran Reading Fulfills Islamic Obligation
In Islam, the act of reading the Quran itself is not obligatory (Fard). Yet, Salat (Prayer), one of the 5 pillars of Islam, is obligatory.
One of the most critical parts of performing Salat is reciting Quran verses. So, learning to read Quran is a MUST to perform Salat.
4. Learning Quran Reading Distinguishes You
Learn to read Quran, excel in it, then teach it to others. This puts you in a distinguished place that Allah (SWT) assigned only to those who learn Quran and teach it.
In this regards, the prophet Muhammad (PBUH) said:
The best among you (Muslims) are those who learn the Qur'an and teach it.
5. A Relief for Heart, Mind and Soul
The effect of reading the Quran on our hearts is amazing.
Many people who are victims of depression, anxiety, and restlessness felt incomparable calmness in their minds, hearts and souls when they read Quran.
Learn How to Read Quran (Step-by-Step Guide)
If you are unsure about the necessary steps to take, where to start, what to prioritize, and which structured programs to follow, it is important to set a clear objective to attain fluency in reading the Quran by the end of the day.
We give you here the needful steps to Learn how to read Quran online.
1. Learn Quran Reading Basics
To learn how to read Quranic Arabic, it is crucial to first learn the basics of Arabic reading. This involves mastering the foundational skills of reading letters, words, and sentences.
At Quran Ayat, our team of experts have created structured Arabic reading plans, specifically designed for beginners seeking to learn how to read Quran. These plans incorporate resources such as noor al-bayan and al-Qaida an-nooraniya, which enable adults to read Arabic accurately and fluently within just 20 hours, and children within 25 hours.
Our reading plans also feature many Quranic words and sentences, helping learners become accustomed to the unique style of writing found in the Quran. By following our structured Arabic reading plans, you can learn how to read the Quran easily and confidently in a short period of time.
Don't hesitate any longer – begin your journey towards Quranic fluency by enrolling in our Online Quran for Beginners course today!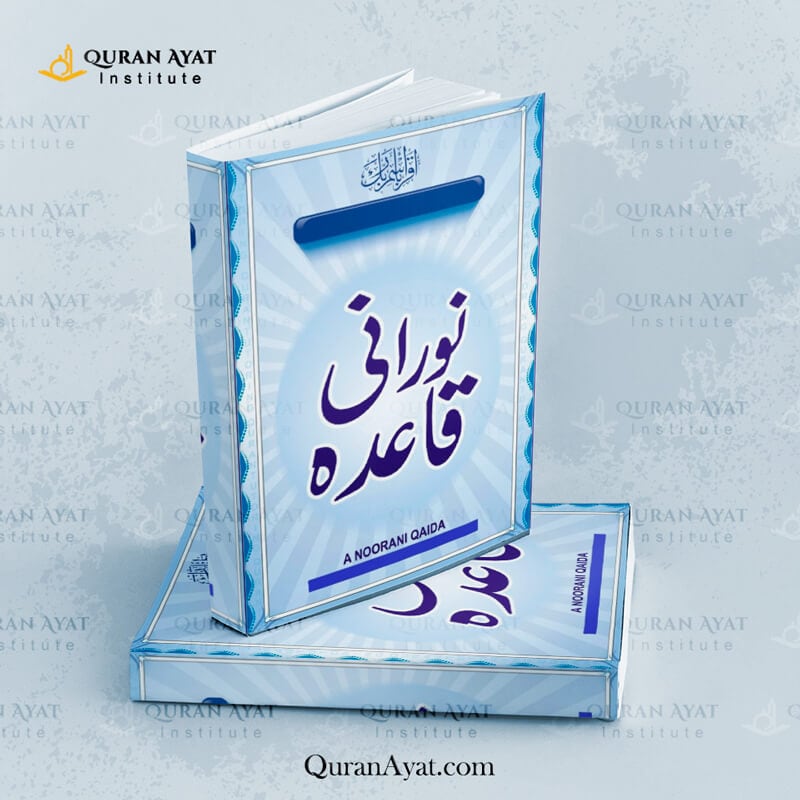 2. Get Top e-Books to Learn to Read Quran
Our goal is to enhance the Quranic reading skills of our students, and to achieve this, we have designed Quran reading courses for both children and adults. These courses are intended to help students complete Qaida Noorania or Noor Al-bayan with us.
Qaida Noorania and Noor Al-bayan are both components of our Quran for Beginners course, which is aimed at those who wish to start reading the Quran from scratch. These books incorporate Arabic vocabulary, Quranic verses, and Tajweed regulations. By completing this online Quran learning course, which takes roughly 20-25 hours, you will be able to fluently read any Arabic text. Although Qaida Noorania and Noor Al-bayan are two distinct books, they are used in the same course.
Upon completing this Arabic Qaida, you will have precise pronunciation of all Arabic sounds. Therefore, you should register today for our online Quran for Beginners course, which is the best-structured course available, and our skilled tutors will assist you in learning how to read the Quran. Rest assured, there will be no distinction between your Arabic reading abilities and those of a native Arab!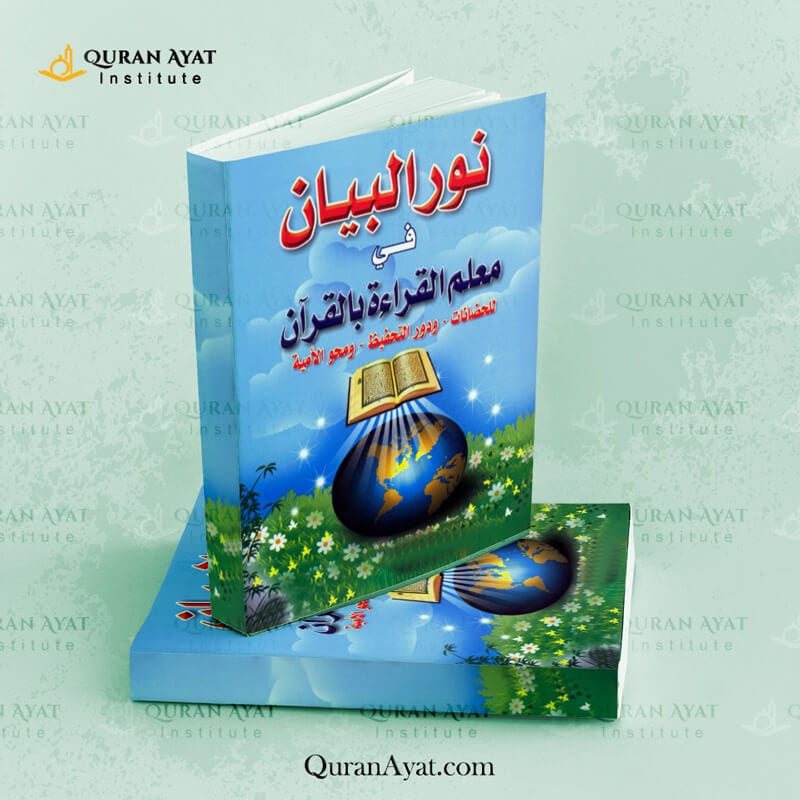 3. Learn to read Quranic letters correctly
Do you struggle to accurately pronounce the distinct Arabic sounds?
In such a case, we have a solution for you. Our skilled Quran instructors will guide you through our program on how to flawlessly pronounce every Arabic sound by implementing effective techniques, such as providing a 3D version, presenting each letter, and utilizing visuals to facilitate pronunciation.
Our online Arabic educators employ Qaida Nooranyyah to instruct Arabic words and letters, alongside online Tajweed sessions to train pronunciation. This ensures that students pronounce the letters naturally by mimicking the Arabic instructors' pronunciation.
This method allows you not only to learn the fundamental aspects of the Arabic language effortlessly but also to acquire Quranic Arabic by observing practical examples.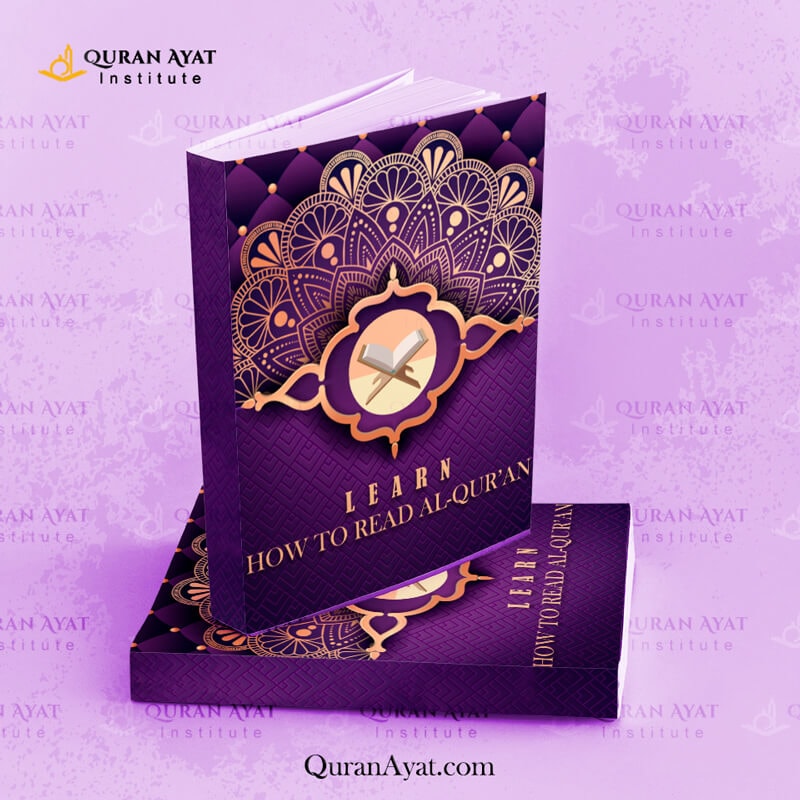 4. Excel at Quran Reading Quickly
Achieving fluency and confidence in Quran reading can be challenging, but we have made it possible for you through our online courses, which are accessible from anywhere in the world.
For example, if Arabic is not your first language and you want to improve your reading skills quickly, there is a simple solution.
Firstly, our structured plans and visual materials will help you practice at home.
Secondly, you can learn how native Arabs naturally read words by taking one-to-one Quran classes with native Arab tutors.
Our Quran for beginners course is designed to help you excel at reading Arabic at the basic level in a short amount of time. You can learn Qaida Nooranyyah or Noor Al-bayan with ease.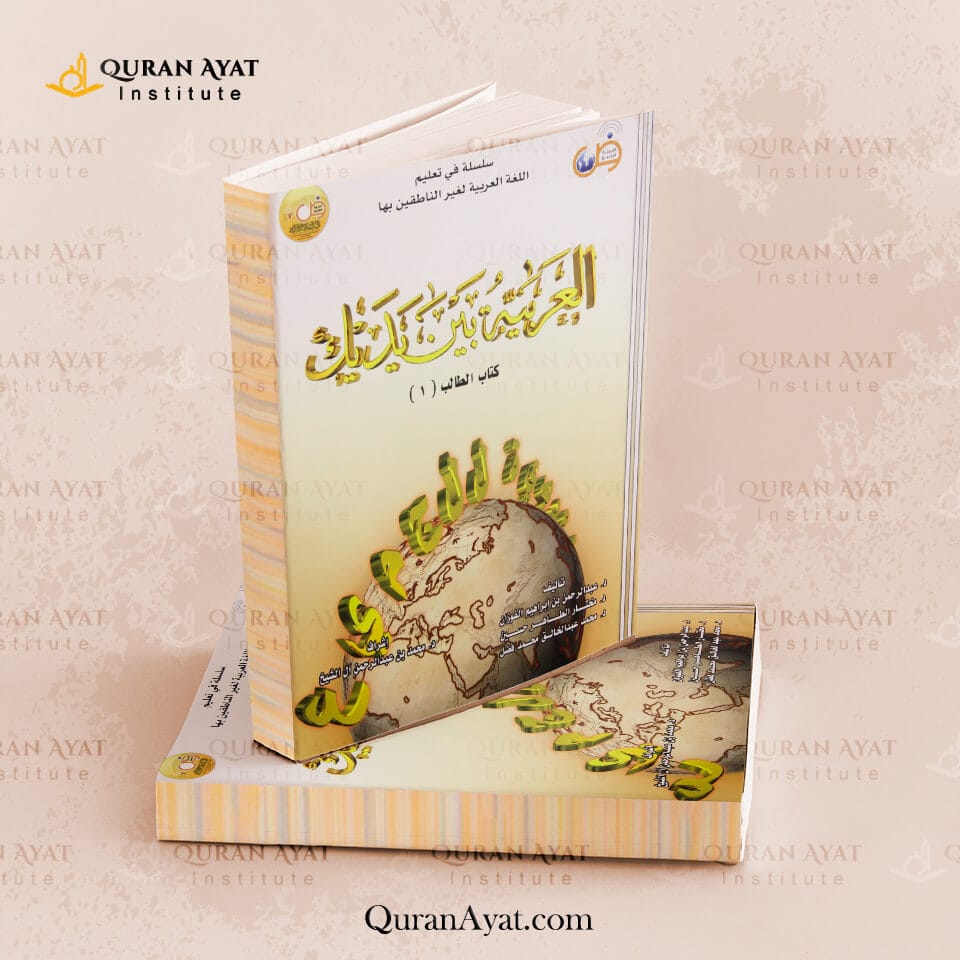 5. Enroll Best Online Quran Reading Course
Are you in search of an online Quran course to enhance your fluency in reading the Quran? Look no further as Quran Ayat provides the perfect solution. We offer structured Quran courses that teach you not only how to read Quran but also how to read it fluently with Tajweed.
Our Quran reading course stands out as the best-structured course for achieving fluency in reading Quran. Our experienced Arabic tutors will guide you through the proper pronunciation of Arabic sounds. With our best-structured Quran for Beginners course, you will be able to read the Quran easily and achieve tajweed for beginners.
By completing this course, you will undoubtedly see a significant improvement in your fluency in reading the Quran.