Day by day, mobile devices evolve occupying more time in our daily life routine. Mobiles' functions have gone too far from just making/receiving calls or texting people.
Now, you can entertain, meet other people, work, and even learn through your mobile device.
Regarding availability and accessibility to this technology, nowadays, nearly everyone on this planet has a smartphone. In 2021, The number of smartphone users worldwide reached over 6.378 billion and is forecast to further grow by several hundred million in the next few years.
As Muslims, we should make the best use of this technology to please Allah (SWT) and do good deeds such as learning the Quran.
Due to the spread of Islam and the growth of the Muslim nation worldwide, the concept of remote Quranic education has been developing a lot during the last decade.
Now, there are many apps that you can download & install on your smartphone to learn Quran reading, recitation, memorization, and even tafsir.
Hereunder a list of 5 best Quran learning apps…
1. Quran Ayat App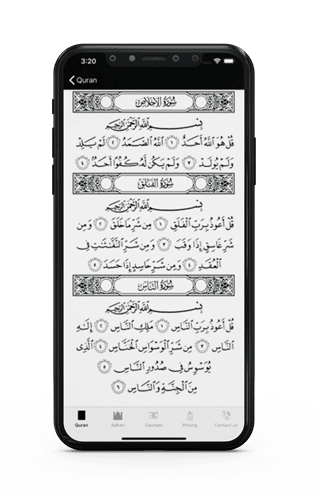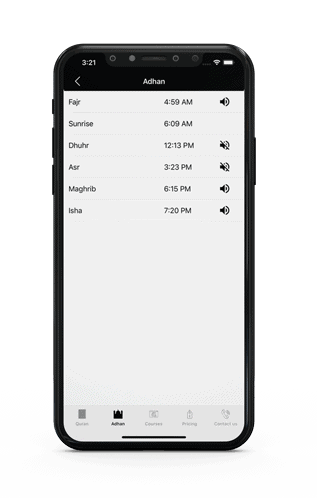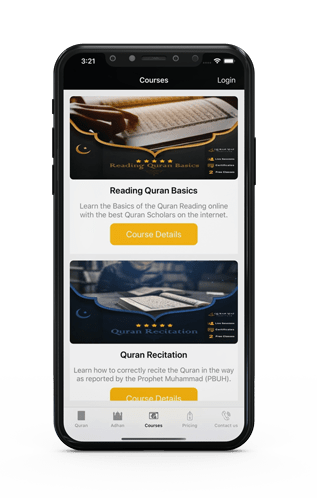 Quran Ayat App is the #1 Quran learning app that provides 1-to-1 online Quran classes from beginner to advanced level for both kids & adults with native Egyptian Quran teachers. It also provides to the users reading Holy Quran, prayer times, and Azhan alerts.
The app work without an internet connection with Quran and prayer times and need an internet connection to work properly in the other parts.
Quran teachers at Quran Ayat App are highly qualified and experienced teachers from Egypt who have graduated in Arabic and Quran from Al-Azhar University. They have several years' experience teaching Arabic and Quran to non-Arabic speakers as well. Their degrees and certifications are of great value, which is why we consider them a great asset.
App Features
24/7 Online Quran Classes
Free Trial Classes
Completion Certificates
1 on 1 Online Sessions
Male & Female Verified Tutors
Azan: visual and audio notifications for the calls for prayer with many muezzin voices to choose from.
Virtual Holy Quran (Al Qur'an) Book
Free Quran, Islam, and Arabic learning PDF books
100% safe for kids
App Rating & Featured Reviews
★★★★★
Been using this app for a few years. There are a lot of features that makes learning the Qur'an easier.

Haris Sethi/Google Play
Quranayat for complete beginners in everything. I recommend Quran Ayat App also for people like me who don't speak Arabic and are not born muslim.

I wasn't sure but it is very easy to get in touch with Mr. Adel who explained and arranged everything to what I was wishing for.

He is always very helpful and polite and I appreciate the flexibility! For me my teacher Mrs Esraa is perfect I can wholeheartedly recommend her to anyone! Very structured organized classes and individually adjusted to your class preferences.

The price is very good for getting individual student to teacher classes! I am very satisfied after several months of being a quranayat student.

Fabienne Nicole Baumann/App Store